When I was young, it was a special treat to have breakfast for dinner. Whether it was waffles at home or pancakes at the local diner, supper was made special by simply reversing the order of eating. Part of its appeal was the sheer fun of shaking things up, part was that we were breaking the rules. Nowadays, when I want to recreate that childhood tradition, I order a sandwich for dinner.
I like the simplicity and whimsy of a meal in a bun. Eating with my hands, I feel like a kid again, yet with gourmet ingredients, sandwiches have been elevated to adult fare. I know bread gets a bad rap here in L.A., but here are 5 sandwiches that are worth the carbs.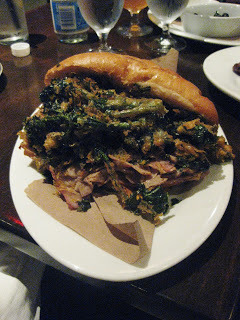 Sloppy Roast Pork @ Next Door By Josie Santa Monica
http://www.nextdoorbyjosie.com/
Sloppy, yet refined, this behemoth bursts with succulent, slow-roasted pork, crispy, fried rapini, aged provolone, and creamy garlic mayo. Due to its Hungry Man-proportions, You may be tempted to use a knife and fork, but by eating with your hands, you get all the drippy, finger-licking goodness. FYI, Josie's has 2 TVs above the bar, so this is the spot for way above-average, sports bar food.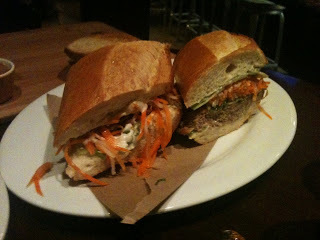 Duck Confit Bahn Mi
Josie's offers another gourmet twist on a classic sandwich. Delectable duck confit, pickled daikon, shredded carrots & cucumber, and more of that addictive garlic mayo. Often, baguettes have the unfortunate tendency to scrape the roof of your mouth with their crunchy crust, but this version is just-enough-crisp, with a chewy, soak-up-goodness interior. It's worth crossing the 405 for these two sammies.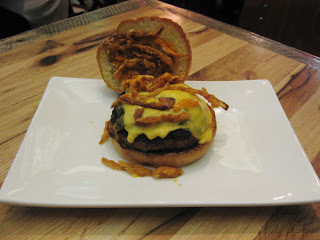 Spicy Bird @ Umamicatessen Downtown
I never understood the praise for Umami burgers until I tasted the Spicy Bird. You won't miss the beef in this super-tender turkey burger, which is topped with melted beer cheddar cheese, hatch chilis, frizzled onions, and diablo sauce. Insider tip: the Spicy Bird is only on the secret menu: Umami's method for testing new recipes or bringing burgers from other locations. For the adventurous, order the accompanying fries with brainaise, a pig-brain blended aioli.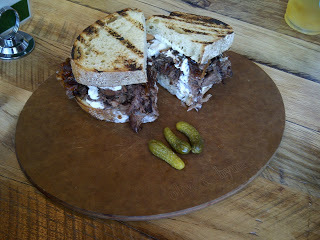 Short Rib Sandwich @ Olive & Thyme Toluca Lake
This is L.A.'s gourmet answer to the Philly Cheesesteak. Tender, braised short ribs are tempered by cool, horseradish crème fraîche. Combined with melt-in-your-mouth, caramelized onions on country sourdough toast, it is an almost orgasmic experience. So hearty, this sandwich begs to be shared; plus you'll want to save room for the abundance of fresh-baked desserts at this shabby chic cafe.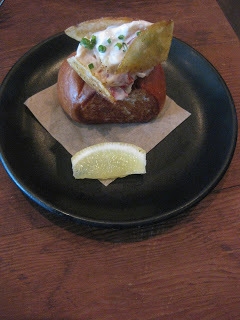 Lobster Roll @ Son Of A Gun West Hollywood
Sandwiches also make good appetizers. At Son Of A Gun, the itty-bitty lobster roll (see lemon wedge for size comparison) whets your whistle for their delicious menu of maritime delights. A buttery, toasted bun brims with luscious lobster salad, creamy lemon aioli, and truffle, potato chips. Good things do come in small packages.